Our Heirloom & Custom Gaming Tables for Board Games, RPG, D&D, Pathfinder, Wargames and more, that will last for Generations to come!

Our Essential RPG Carry-on Bag
Duo & Blend
Oxford 500D Material & Brass Details
Shaped like a meeple, acting like a pillow, looking like a plushie!!
Microfibre Velveteen
Made with super soft & cuddly Velveteen
Amazing Colors
Available in 6 vibrant Colors
Reinforced High Quality Stitches
Durable and tested to withstand the test of time
Double Sided Kawaii Faces
Flip it and change your mood!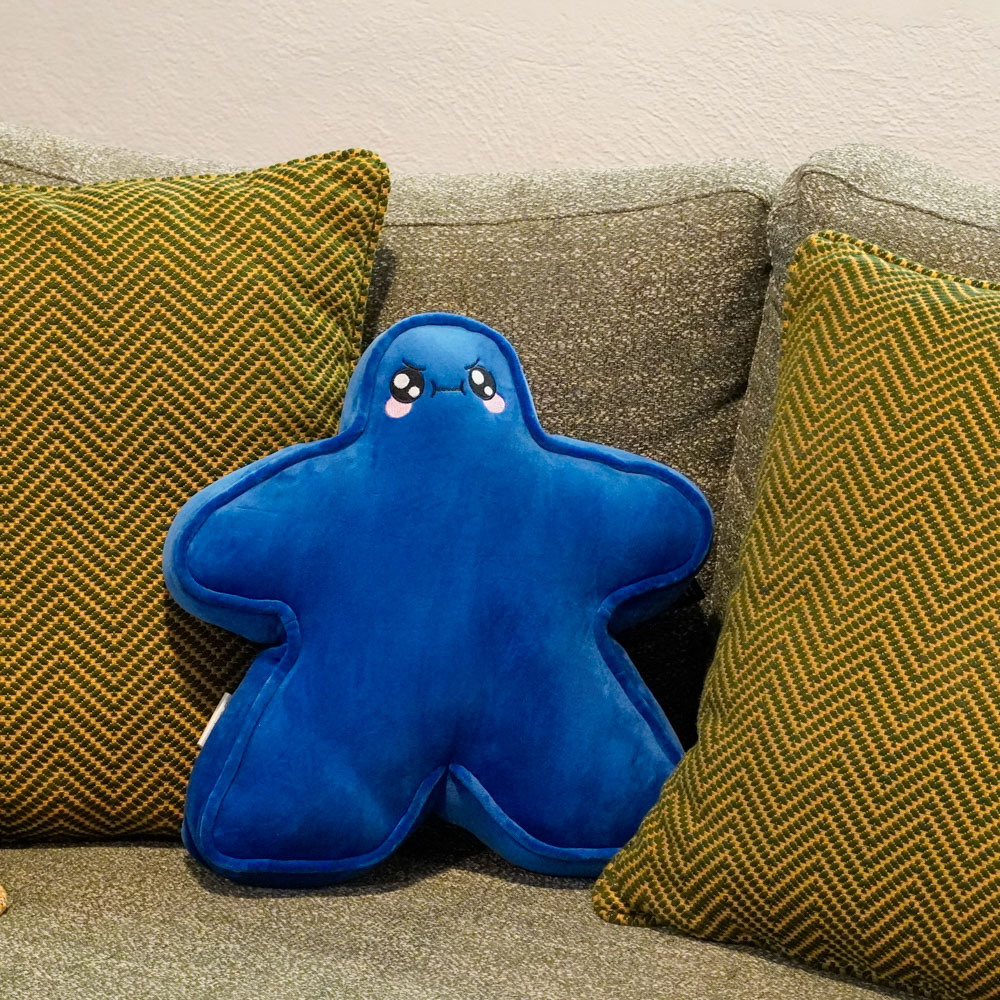 Handmade in Italy
Certificate of Italian Quality included
Duo Blend Material
Available in 3 Color Combinations
High Quality Stitches
Durable and tested to withstand the test of time
Embossed Logo
Featuring our New Gaming Labs Logo for +10 Critical
Eco-Friendly
Choose between eco-friendly PU Leather or Regenerated Real Leather
Looking

for

the

Perfect

Fair

priced

Dice?
Our Essential RPG Dice Sets
Duo & Triple Color Blends, handpicked by our team. Each set includes 7 essential RPG dice and comes in a Rathskellers Ship Cotton pouch.
Balanced
Rerfectly weighted dice Sets.
Duo & Triple Color Blends
Our Essential Acrylic base paint ensures durability and clear views with every throw.
Our unique Single & Duo Metal Blends with 3D CNC milling will make any party of heroes hungry for their next adventure.
Metal
3D CNC Milling with amazing Detail
Single & Duo Metal Blends
They come in Gold, Silver, Bronze or with Blood Splashes for that extra WOW factor
Looking

for

the

Perfect

way

to

hold

your

Cards?
Our Essential Card & Counter Curved Holders for Board Games & RPG
Play the way you want with our Essential Card & Counter Holders! Perfect for freeing your hands, no matter how many cards your awesome combo made you draw!
The set contains 4 holders, for you and your friends.
High Quality
The Rathskellers quality will bring a new feel to your gaming sessions
Limited Edition Tote Game BAG
Whether you're heading to a game night, shopping at the local market, or simply running errands, our Tote Game Bag seamlessly adapts to your needs, all while adding a touch of sophistication to your look.
High Quality
Our Tote Game Bag is a testament to exceptional craftsmanship. Made from robust 350 gsm canvas, it's not just durable; it's built to last
Game On
This spacious 42x34cm tote is designed with board gamers in mind. It's the perfect companion for transporting small and medium-sized board games, making it an excellent choice for game nights with friends and family.
Rathskellers Oak Dice Stool
Looking for the Perfect sitting choice for any true gamer?
Sold in sets of 2 or 4, adding a unique aesthetic to your room.
High Quality
Made from Oak, the Rathskellers quality will level up your gaming room
Comfort
Who said style can't come with comfort? Thoroughly tested, the Dice Stool provides both a unique aesthetic and a comfortable place to sit!
Looking

for

Geek

Memorabilia

?
Carefully picking the best Memorabilia and geek stuff available worldwide with the Rathskellers Quality Control and brand you Trust.

Visit Sunnygeeks and pick your gifts 😊
TRUSTED BY INDUSTRY LEADERS